Our product lines
Pioneer Formal Accessories understands your passion like few others: Your job is to provide formalwear for special occasions, but your inspiration is to help create the joyful memories your customers will always cherish. Our jewelry selection ranges from elegantly basic to stunningly refined, and we offer the service and pricing you can trust—so you can focus on their unforgettable events.
Our products are organized into three distinct lines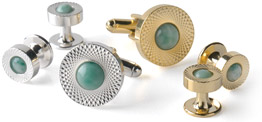 Signature Collection
Made for those with distinguished tastes, this collection features high quality craftsmanship and materials, with 18-karat gold or sterling silver settings and beautifully cut genuine stones.
View Full Collection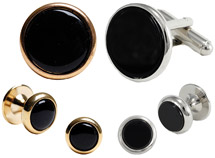 Pioneer Select
This retail line offers the perfect accessory for virtually every taste and occasion. From classic styles with either genuine or imitation stones to novelty sets, Pioneer Select has a wide-ranging selection for your wide-ranging clientele.
View Full Collection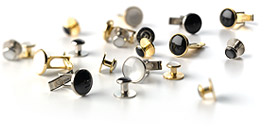 Pioneer Essentials
Our rental jewelry completes the look your customers want, adding the perfect finish to every tux.
View Full Collection